I'm a bit late with this one, but hey, let's get started!
Books read: 7 (classics: 1, non-fiction: 4,  middle grade: 1, picture book: 1)
Pages read: 735
Stars: 1 (0), 2 (0), 3 (2), 4 (3), 5 (2)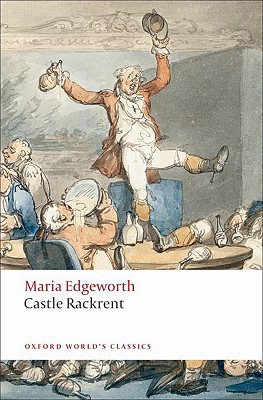 Castle Rackrent by Maria Edgeworth 
I gave this book 3 stars on Goodreads, but I feel more like it's a 2.5. I don't tend to do half stars, but this one wasn't worthy of a 2 nor of a 3. It was just 'meh'. Nothing special, and completely unremarkable. I actually kind of forgot what it's all about… Just your average book!
Addicted to Americana by Charles Phoenix 
This is an incredibly fun book if you love the ridiculousness that is the 1950s. It felt more like a memoir than it did a history book, but I liked it nonetheless. If you want a more in depth review, you can find it here!  I gave it 4 stars on Goodreads.
the Little Dictionary of Fashion by Christian Dior 
If you are interested in 1950s fashion, I HIGHLY recommend getting this one! I mean, we need to thank Christian Dior for the actual look of the 50s. It's a really cute book and it does give you great advice. I have a more in depth review here! 
Shakespeare Story: Much Ado About Nothing by Andrew Matthews and Tony Ross
I love Shakespeare, but can't read the plays as it's too hard for me to read scripts. I really enjoyed this one to the point I really want to read the 'real deal'! These are really cute if you want to learn about Shakespeares plays but don't want to read the actual plays!
WRNS the Women's Royal Navel Service by Neil R. Storey
Oh Shire Library, what would I do without you! I loved the use of photos throughout this little book, but the writing was just 'meh'. It wasn't bad, and I did learn quite a bit, but it wasn't anything special, you know what I mean? A solid 3 stars from me.
a Well Dress Wife by Anne Fogarty 
This has been my favourite book of the month! Don't be fooled by the title, this is a lot more women friendly than you'd expect. It doesn't judge whether you are a housewife, or a lady that's working. It doesn't judge on your budget either. It just wants you to be the best version of you and how to spend your money wisely! I loved it and I have a full review here! 
V is for Vittles by Greg Paprocki
I love these so MUCH. By far my favourite board books ever. I want the entire collection but I'm on a low buy for picture books. I'm obsessed though. The illustrations are incredibly cute and diverse and I just love them and if you have children in your life and love history, I highly recommend these!