Christian Dior is credited to be the inventor of the New Look in 1947. His use of fabric after the war was equally scandalous as it was amazing. Fabric became a luxury in the war, and the New Look used a lot of fabric to get the fullness in the skirt. Long story short; Christian Dior is the reason when we think of the 1950s, we think of the big, poofy skirts!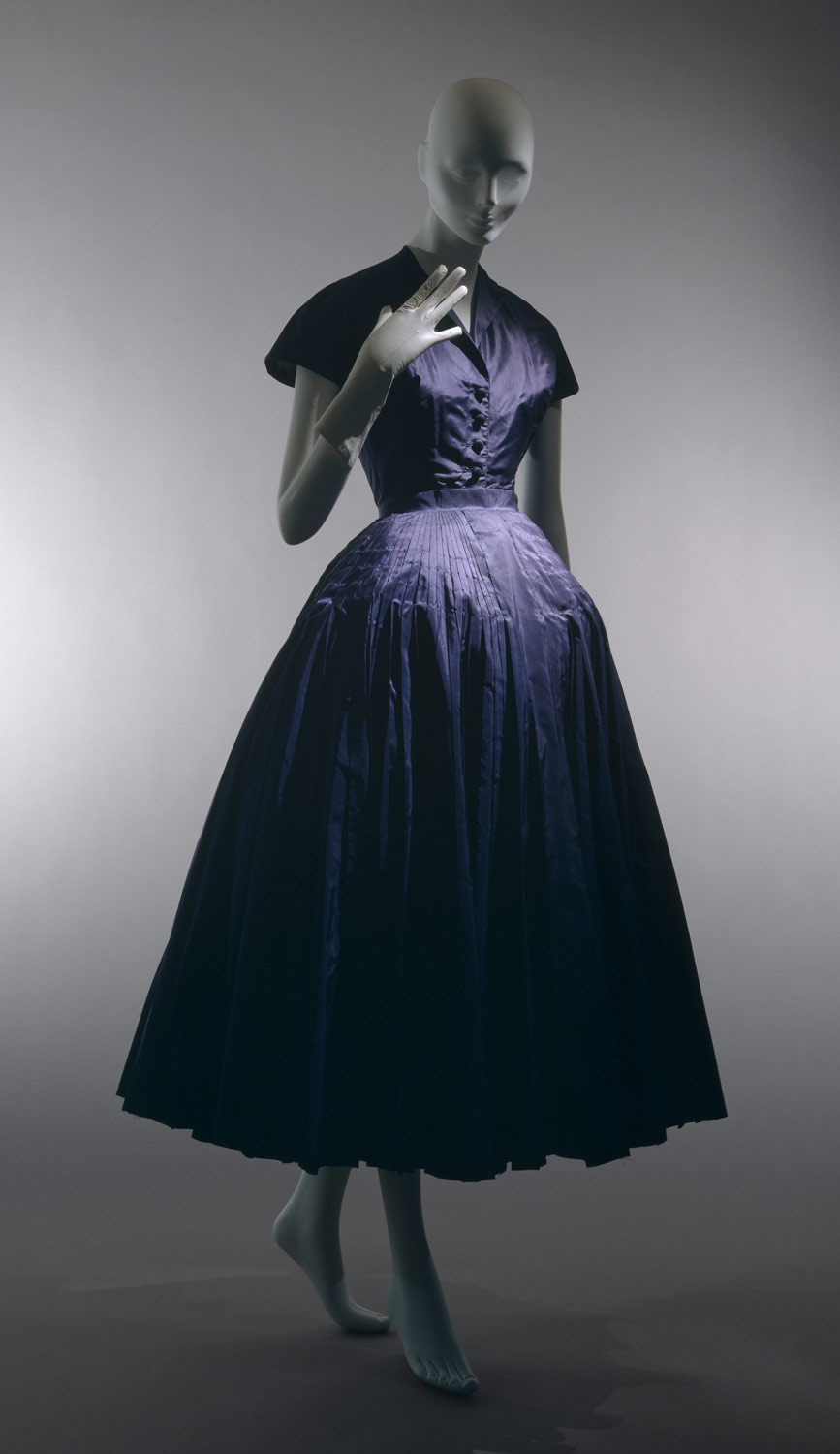 I love to wear big, poofy skirts as well. I love my petticoats, I love the way I look in them, and if there's anything I can wear forever, it's the New Look. Being such a big fan of the look itself, I had to read Dior's little book on fashion!
Title: the Little Dictionary of Fashion
Author: Christian Dior
Pages: 126
Published: September 1st 2008 by V&A, first published 1954
ISBN: 9781851775552
Published to coincide with the V&A's 'Golden Age of Couture' exhibition celebrating the 50th anniversary of the 'New Look' and illustrated with delightful photographs and drawings, this handbag-sized classic is the perfect gift for style-conscious girls.
Honestly, the book is exactly what it says on the tin. It's a dictionary but using all kinds of words to do with fashion (think: dress, gloves, hats…) and with every word he gives some tips and tricks to look your absolute best. What surprised me, if I'm really honest, is how positive this book is. Never does it fatshame, never does it say anything mean, just how to amplify yourself and how to feel more confident. And even though Dior's clothing isn't the cheapest on the market, he doesn't tell you to spend a lot of money on clothes to look great, which is also a huge bonus for someone who is poor like me!
I really loved to read this little book, I got tons of tips on my own look and it is just a beautiful little book if you love fashion, history or are just curious about both! It's a tiny little clothbound book, but it's so pretty and it looks really accurate to the time this way than it would be if it was one of those huge coffee table books.
The only downside to this book is that it does have images in it, which are beautiful, but the text says the colours of the outfits, whereas the images themselves are black and white, which is a shame, it could've been a solid 5 stars if the images were in colour!
I gave it 4 stars on Goodreads and you can get yours here!