February hasn't been a good reading month for me, but March definitely made up for it! I'm honestly surprised by it, as I got really ill this month plus I worked 6 days a week! Let's get started, as per usual I will skip the picture books, but you can find them on Goodreads if you are curious. 🙂
Books read: 13 (classics: 2, non-fiction: 5, picture books: 1, children's: 5)
Pages read: 2362
Stars: 1 (0), 2 (2), 3 (2), 4 (5), 5 (4)
Antony and Cleopatra by Andrew Matthews & Tony Ross
I really wanted to read all these Shakespeare stories, but they are getting quite boring. I'm just really glad I didn't read the entire plays, because I know I'd be disappointed. These little books are a lot of fun though, they tell the plays of Shakespeare in an approachable way for children, but the stories themselves are just… meh. I gave this one 3 stars on Goodreads and you can get yours here.
Ottoline and the Yellow Cat by Chris Riddell
I love the art style of Chris Riddell. I think we all do in some way! I love quirky and strange books and this definitely is one of those children's books! It was a lot of fun, but it's for a lot younger audience than I expected. It was a lot of fun and I will continue with this series, but there isn't a lot to talk about to tell you WHY I love it, as it's such a short book! I gave it 3 stars on Goodreads and you can get your copy here.  

Sam Wu is NOT afraid of Ghosts by Katie and Kevin Tsang
I was in the mood for some middle grade, after writing my Guide to Middle Grade the other day, and this was just what the doctor ordered! This was a hilarious and relatable (as much as this can be relatable to a 24 year old white woman let's be real) and a LOT of fun. I finished it in one sitting, that's how much I enjoyed it! I really want to read the entire series now, it's adorable and Sam Wu is precious! I gave it 4 stars on Goodreads and you can get yours here.
Stories for Kids who Dare to be Different by Ben Brooks (review)
I love this series sO MUCH. Ben Brooks is amazing and these books are almost nearly perfect. Sometimes I wonder why they chose certain people to be included, but other than that, this is the best series ever and I totally recommend it! If you want a more in-depth review, you can find that here! I gave it 5 stars on Goodreads and you can get yours here.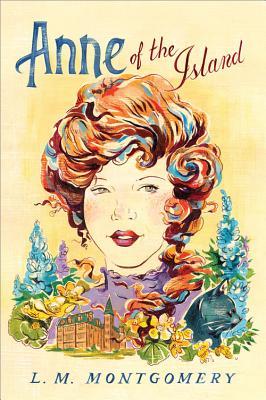 Anne of the Island by L. M. Montgomery
I loved Anne of Green Gables. I didn't love book 2. I LOVED book 3! I don't know what it is about this book, it's incredibly alike to a filler episode in series (you know what I mean, those episodes that give zero substance but bring you from point A to point B) but it was so much fun! I can't really talk about it that much, as it is the third book in a series, but if you are on the hunt for a wholesome, precious and fun series, the Anne of Green Gables series is definitely one I recommend! I gave it 4 stars on Goodreads and you can get yours here.
Othello: a Shakespeare Story by Andrew Matthews and Tony Ross
I've read quite a few books from this series already, but this has to be my least favourite of the bunch! I don't know what it is, but I really disliked the story. I'm glad I've read this version, but I don't think I will pick up the original any time ever. I gave it 2 stars on Goodreads.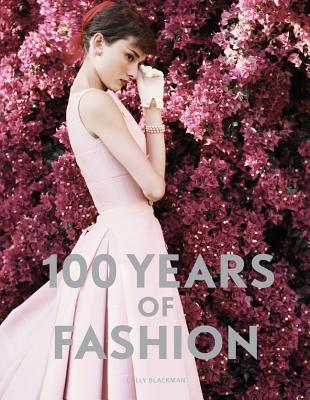 100 Years of Fashion by Cally Blackman
As we all know by now, I'm obsessed with fashion history. This book seemed very interesting to me, I mean, Audrey Hepburn is on the cover, how could I not love it? The book is nice, but it isn't actually a book, it's more a visual guide to fashion history. There's nothing wrong with that but if you want to learn new things this book just isn't it! I did enjoy it and it has some absolutely gorgeous images in it. I gave it 4 stars on Goodreads and you can get yours here.
a Victorian Lady's Guide to Life by Elspeth Marr
This has to be my favourite book of the month by far. Utterly hilarious, and unlike anything else I've ever read. Elspeth Marr is an absolute icon and I love her. She writes about absolutely everything, men, sex, lesbians, tea, food, illnesses… Yes folks you heard that right, a Victorian lady wrote about GASP sex. I love her. When I started reading this I never expected her to be so… forward. She's a very religious woman and quotes the bible a lot, but she uses it to show it's okay for women to enjoy married life, if you know what I meAN. If you want to know more, read my Goodreads review here, or just buy the book here, but I'll end this short little review with one of her quotes:
"A wife can never be a whore with her husband, except in play, and sometimes it is good to play the whore."
Hamlet: a Shakespeare Story by Andrew Matthews and Tony Ross
As much I disliked Othello, I really liked Hamlet! I really want to read the original work now and that's why I'm reading these stories. What else do I want from these little books? I gave it 4 stars on Goodreads and you can buy yours here.
Crackin' Castles by Terry Deary 
A Horrible Histories I didn't like? Why, yes! I didn't like this one at all. I had hoped it would be a bit like the series Great British Castles, but it was just a castle and ONE story about said castle, which felt really lacking… I would've read about 7 of these if they were better thought out, but alas, this one just wasn't for me.
I gave it 2 stars on Goodreads.
the Secret Garden by Frances Hodgson Burnett
Why did no one tell me how absolutely amazing this book is??? It was absolutely adorable! I love Mary, she's honestly a great character no matter how horrid she is. To be fair, I'd be this horrid too if I was a 10 year old child that just experienced death and neglect and suddenly gets taken away from everything I've ever known to a cold, damp country that I've never been to. I really think we should give her some slack. Now, Collin HOWEVER he's just horrible for no reason, that's way worse than being horrible because of shit parenting. Honestly, everyone in this book is horrible, except Dickon and Martha, they are amazing. ANYWAYS, I loved it and I wish I read it a lot sooner! It's a great classic but doesn't feel like a classic at all. I don't think I'd recommend this to any 10 year olds, but totally would recommend it to all adults. A great way to finish my month!! I gave it 5 stars on Goodreads and you can get your Oxford World Classic here. 
What did you read this month? 🙂